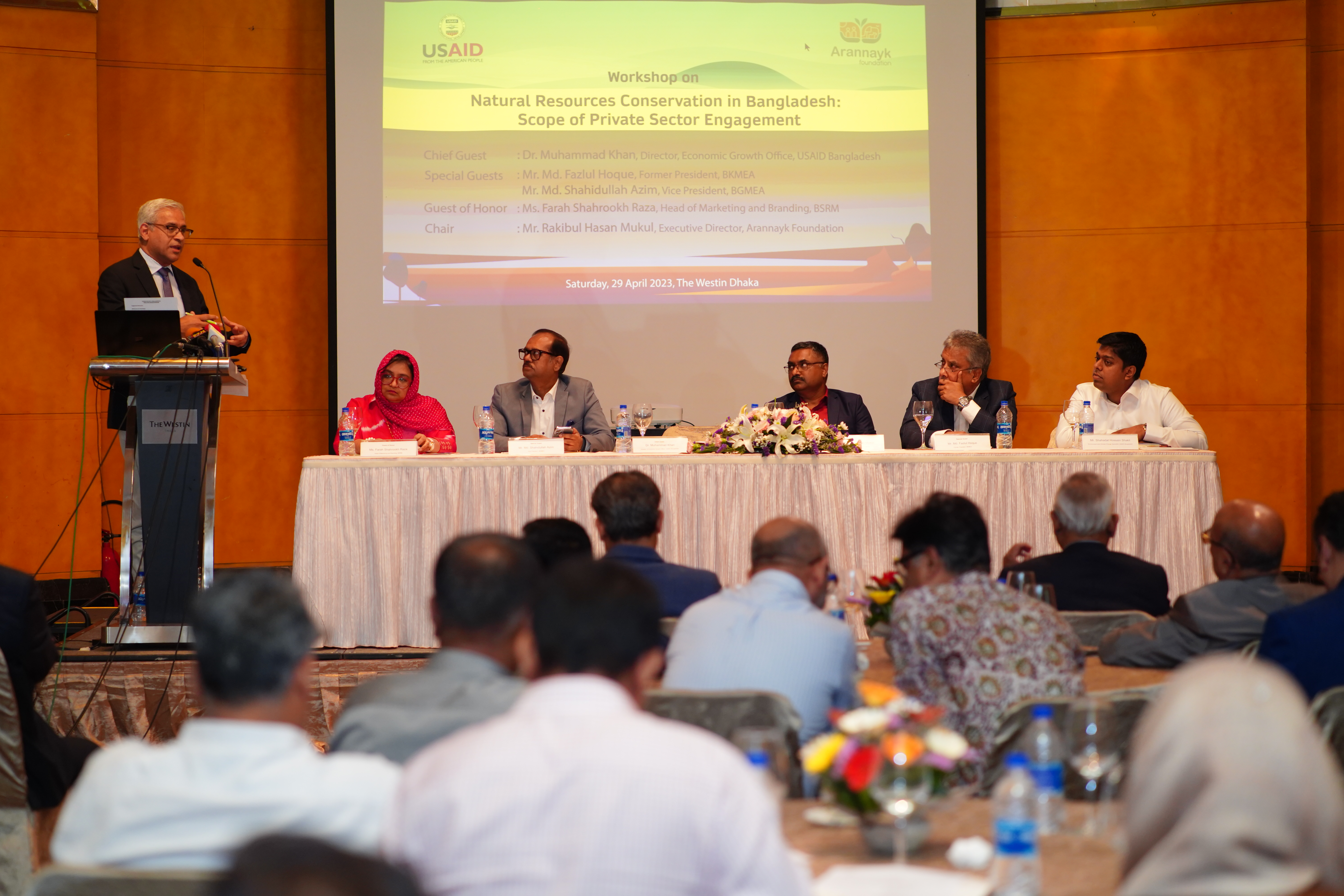 April 29, 2023, Dhaka: Sustainable development requires maintaining a balance between the environment and industrialization. Hence the business leaders of the country's important trade bodies and CEO's & MD's of the top conglomerates have reached a consensus to ensure the conservation of natural resources through their business practices.
They reached this consensus at a workshop titled Natural Resources Conservation in Bangladesh: Scope of Private Sector Engagement organized by the Arannayk Foundation held on Saturday morning at a city hotel.
However, business leaders commented that it is important to provide government incentives for environment-friendly industrialization. They also urged global buyers to pay fair prices for clothes produced in environment-friendly factories.
The workshop is organized under USAID's Green Life Project being implemented by Arannayk Foundation.
Dr. Muhammad Khan, Director of the Economic Growth Office, USAID Bangladesh graced the event as the chief guest.
While speaking, he said that USAID has been working to protect natural resources since 1990. Recalling the contribution of the private sector in the economic development of Bangladesh, he said that the development of the private sector has reduced the country's dependence on foreign assistance. He commented that the participation of entrepreneurs in the workshop and their opinions will play a critical role in combatt.....
Read More